3 Things First Time Home Buyers Overlook When Choosing Their Louisville Home
If you're a first time home buyer in Louisville, it can be hard to know what features and qualities of a home to consider. Sure, there's the size of the house, number of bedrooms, and the other obvious considerations. Here are three things first time home buyers won't usually consider but should.

External maintenance
Many first time home buyers focus their attention on a home's interior and overlook the expense of common outdoor amenities. So you really like that huge detached garage and the large back yard with tons of landscaping installed by the previous owners? Keep in mind that garages need regular maintenance, just like houses, and lawn equipment and supplies can add substantially to your regular expenses. Be sure to consider these items when budgeting for your new Louisville home.

The laundry room
Most first time home buyers' eyes glaze over as we walk by the laundry area in a prospective home. And why not, right? It's not a fun part of the home to consider, but it'll become very important when you're doing laundry on a regular basis.

The laundry room is usually in one of three places in a Louisville home: the main hallway to the bedrooms, the basement, or an actual room dedicated to laundry on one of the main levels. When thinking about the best setup for you, consider how often you do laundry, how much you have, and where you will fold laundry or store it until you do. Also consider the convenience of transporting clothes to and from the laundry area. Keep in mind your needs may change if the size of your household grows while you're living in the home.

Utilization of space
More space is better, right? Well, it depends. For example, many people never step foot in a formal dining or living room, yet they sometimes account for a large percentage of square footage in a home. If you're looking at a home that has rooms you won't use, consider buying a smaller home without these rooms at a cheaper price or a house where the space is utilized in a way that better fits your lifestyle.

If you need help finding a Louisville home that perfectly fits your lifestyle, give us a call at 502-912-8738.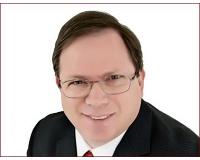 Author:
David Halpern
Phone:
502-664-7827
Dated:
June 13th 2014
Views:
125
About David: ...