Downtown Louisville KY Luxury Condos
Downtown Louisville Kentucky is making strides to grow up and have big city amenities. The Louisville luxury residential condo market is experiencing steady growth in development and sales.

A partial list of luxury condo communities is listed below:

Artspace
East Market Lofts
Fall City Lofts
Fifth Street Terraces
550 Five Fifty Lofts
Fleur De Lis
Henry Clay Condominiums
Maple Place
McGee Manor
Mercantile Lofts
Nulu District Park
Place Park Place Lofts
Preston Pointe
Soho On Main
The Harbison
The Levy
Thierman
Twelve Oaks
Victoria Place
Waterfront Park Place
Luxury condos in downtown Louisville are typically purchased by professionals who want the urban setting and want to be close to what's happening and gyrating in the hub of the city activity.
For example, downtown condo foodie aficionados can partake from the following selection of culinary delights:
Addis Grill - Middle Eastern, Ethiopian/Eritrean 109 S. 4th Street
Against the Grain Brewery and Smokehouse - Barbecue, Gastropub, Modern American 401 E Main St
Another Place Sandwich Shop - Sandwiches/Subs, Soup 119 S 7th St
Bearno's By the Bridge - Italian, Pizza 131 W Main St
Bendoya Sushi Bar - Asian, Japanese, Sushi 217 S 5th St
Bistro 301 - Seafood, Modern American, Organic 301 W Market St
Bluegrass Brewing Company - Burgers, Pub Food, Sandwiches/Subs 2 Theatre Sq
Boomer's Cafe - Diner, Sandwiches/Subs 722 W Main St
Bristol Bar & Grille - International, Pub Food, Modern American 614 W Main St
Caviar Japanese - Japanese, Sushi, Teriyaki 416 W Muhammad Ali Blvd Cheer King Star - Chinese 231 S Fifth St
Chop Shop Salads - Sandwiches/Subs, Vegetarian, Salad 436 W Market St
DeVino's - Italian, Pizza, Sandwiches/Subs 104 West Main Street
Doc Crow's - Barbecue, Seafood, Southern/Soul 127 W. Main St.
English Grill - Modern American 335 W Broadway
Fire Fresh Barbecue Express - Barbecue 211 S 5th St
Gordon Biersch Brewery Restaurant - Burgers, Pub Food, Sandwiches/Subs 400 South 4th Street
Grind Gourmet Burger Truck - Burgers, Vegetarian Various Locations
Hillbilly Tea - Modern American, Organic, Tea 120 S 1st St
Holy Mole Taco Truck - Tacos, Tex-Mex Location Varies
Impellizzeri's Pizza - Italian, Pizza, Sandwiches/Subs 110 W Main St
J. Gumbo's - Fast Food, Southern/Soul, Cajun/Creole 426 West Jefferson St Jeff
Ruby's Steakhouse - Seafood, Steakhouse, Modern American 325 W Main St Los Aztecas Mexican - Mexican 530 W Main St
Luigi's Pizzeria - Italian, Pizza 712 W Main St
Main Eatery - Sandwiches/Subs 643 W Main St
Manhattan Grill - Breakfast/Brunch, Italian, Sandwiches/Subs 429 W Muhammad Ali Blvd
Marketplace Restaurant - Wine Bar, Modern American, Organic 651 S 4th St.
MilkWood Restaurant - Asian, Noodle Shop, Southern/Soul 316 W Main St
Mrs. Potter's Coffee - Coffee, Sandwiches/Subs, Smoothies 720 West Main St.
Oakroom Louisville - American, Southern/Soul 500 S 4th St Old Spaghetti Factory - Italian 235 W Market St
Osaka Sushi Bar Downtown - Japanese, Sushi 426 West Market Street
Panera Bread - Bagels, Bakery, Sandwiches/Subs 400 W Market
St Patrick O'Shea's - Pub Food, English/Irish 123 W. Main Street
Potbelly Sandwich Shop - Fast Food, Sandwiches/Subs 302 S. 4th St
Proof on Main - American, European, Southern/Soul 702 W Main St
Red's Comfort Foods - Barbecue, Hot Dogs/Sausages, Vegetarian 514 W Muhammad Ali Blvd
Saffron's - Middle Eastern 131 W Market St
Safier Mediterranian Deli - Mediterranean, Middle Eastern, Vegetarian 641 S 4th St
Sapporo Sushi and Sake - Asian, Japanese, Sushi 649 S. 4th Street
Sicilian Pizza & Pasta - Italian, Pizza 631 S 4th St
St. Charles Exchange - Wine Bar, Gastropub, Modern American 113 S. 7th Street
Traveling Kitchen - Korean, Tacos Food Truck Troll Pub
Under the Bridge - Burgers, Pub Food, Gastropub 150 W. Washington St
Vincenzo's Italian - European, Italian 150 S 5th St
Yafa Cafe - Mediterranean 22 Theater Sq #4th
Zoë's Kitchen - Breakfast/Brunch, Mediterranean, Sandwiches/Subs 500 W. Jefferson Street
This list presented courtesy of;

Dave Halpern, Realtor
Dave Halpern Real Estate Group
Keller Williams Realty Louisville East
(502) 664-7827 www.SellBuyLouisvilleHomes.com
Please call me with any questions about real estate in the Louisville, KY market. I am here to serve.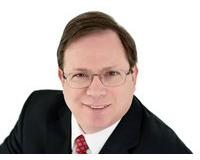 Author:
Dave Halpern
Phone:
502-664-7827
Dated:
June 11th 2014
Views:
312
About Dave: ...